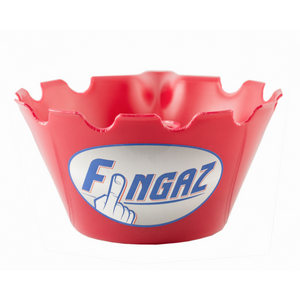 Fingers is a fast-paced drinking game which needs no skills other than the ability to count. The Fingaz Bowl puts an end to using a random bowl or cup you find on the floor at the party. Not only is The Fingaz Bowl the first of it's kind, it is outfitted with the ideal features to make this game more fun. 

Features:
Sturdy/Non-slip base

Drinking spout for easy consumption of bowl content 

Ten perfectly crafted notches on the rim for players' fingers

Shot glass holder if the players wish to be savages and drink a shot at the end of each round
Best game
Been playing this game for years. So glad someone made a product for it!!